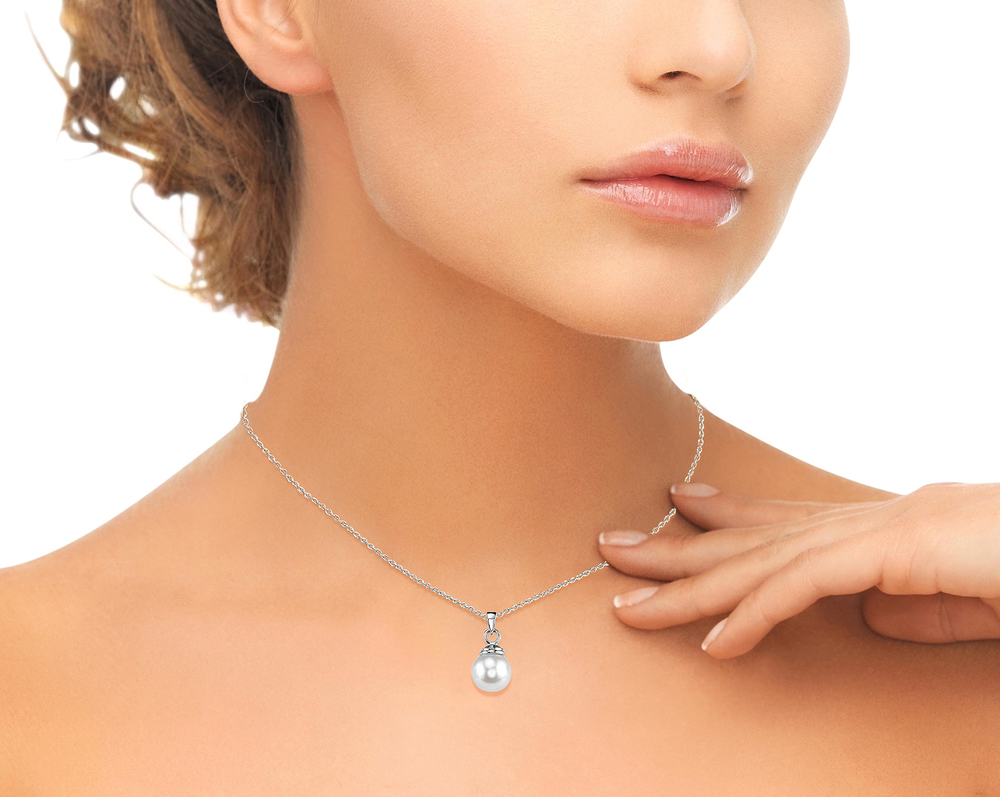 With all of the various types of pearl jewelry available on the market today, choosing just one can be a challenge. While women and men have adorned their necks with pearls for centuries, the pearl strand is usually the most popular choice; while pearl strands are popular for good reason, the pearl pendant is a wonderful–though often overlooked–option.
For those who are new to the world of pearl jewelry, here is some basic information about necklaces: pearl strands incorporate pearls along a long string, with pearls making up the entirety of the necklace itself. Pendants, on the other hand, are usually made of gold, sterling silver, or platinum and feature a pearl (or a pearl combined with other gemstones) as a single centerpiece.
The effect of a pearl pendant is completely different than that of a strand necklace. Given the continuity in the beading of a strand, the eye tends to balance out along the length of the necklace. But with a pendant, the eye's focus is on the single pearl piece itself. The decorative part of the pendant necklace tends to rest along the center of the wearer's chest between the collarbones, making the result quite striking with a number of different necklines.
The versatility of the pearl is one of its strongest attributes. Unsurprisingly, this lovely gemstone is breathtaking both as part of a strand or as the centerpiece of a pendant–as well as when it is incorporated in any number of other jewelry styles. But it is always a good idea to step outside of your comfort zone to see what else is available in terms of accessories. When you're shopping for pearls, don't forget to take a look at the incredible pendant options available to you today.
Latest posts by TPS Blog Admin
(see all)