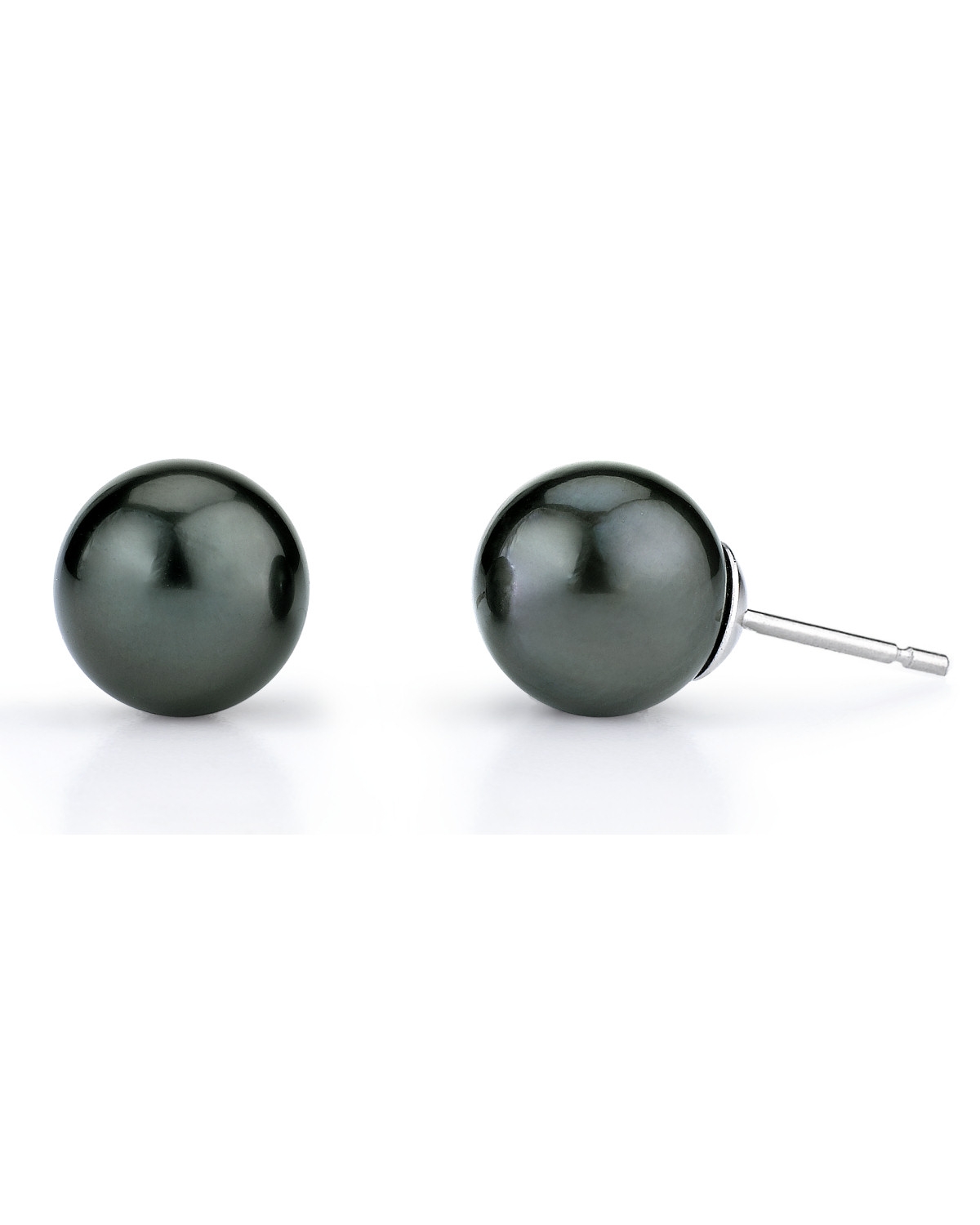 If you're unfamiliar with Tahitian pearls, you won't be for long. Regardless of whether you were originally on the lookout for something unique or a simply searching for a classic white strand, Tahitian pearls are sure to catch your eye as you look through the wide variety of available pearls. With their deep luster and array of available colors, Tahitian pearls look like no others, guaranteeing that their wearer will always stand out in a crowd.
Tahitian pearls come from the "black-lipped" oyster found off the French Polynesian islands. They require a long cultivation period, anywhere from 2 to 3 years, to upwards of 7 years. Tahitian pearls can be found in green, black or gray colors, and even some purple-looking shades. If you see a pearl in a color that you have not seen before, you're likely looking at a Tahitian pearl.
Tahitian pearls are definitely one of a kind. Rather than fading into the background of your attire, Tahitian pearls tend to take center stage. A gorgeous strand of Tahitian pearls is sure to turn heads, and a pair of Tahitian pearl earrings can take an ordinary look and make it extraordinary.
If you're looking to expand your gemstone horizons, then Tahitian pearls are for you. And with their wide choices of colors and styles, they offer something for everyone. If you've always thought of pearls as being white, round and simple, take a look at the Tahitian pearls available on the market today. You just might find your new favorite jewelry piece.